>
Best Day Trading Platform in Australia in 2020
Best Day Trading Platform in Australia in 2020
Which is the best trading platform in Australia? Is the best trading platform also best for beginners and day trading?
We have, in July-Aug 2020, reviewed a great number of online trading platforms and found the answer in the list below. A few of the best platforms that didn't make the list were trading platforms from Tradefred, BDSwiss, Nord FX, HotForex, CMC Markets and Saxo Bank. The winner from our comparisons and these reviews: AvaTrade's trading platform is the best trading platform in Australia. AvaTrade is also great for day trading, whereas we would say that eToro has the best trading platform for beginners. Pepperstone and Plus500 also made the top four trading platforms in the Australian market.
The wonderful news for you as a trader is that all the seven trading platforms in the list below are completely free. The seven best trading platforms in Australia are:
AvaTrade Trading Platform, great for day trading.
Pepperstone Trading Platform, offering many different platforms.
eToro Trading Platform, great for beginners.
Plus500 Trading Platform, great for trading in multiple markets.
FXTM Trading Platform, available in 16 languages.
MarketsX Trading Platform, great combination of technical indicators and fundamentals information.
easyMarkets Trading Platform, great for skilled traders with a nice freeze the price feature.
Of course, all the top seven trading platforms are run by brokers that are correctly regulated and thus you can feel safe about your money. All, except for Forex.com is regulated by the Australian Securities & Investments Commission, ASIC. However, as always with trading, never invest more than you can afford to lose. Below you can read our more in-depth reviews of the best seven trading platforms for the Australian market.
1. AvaTrade Trading Platform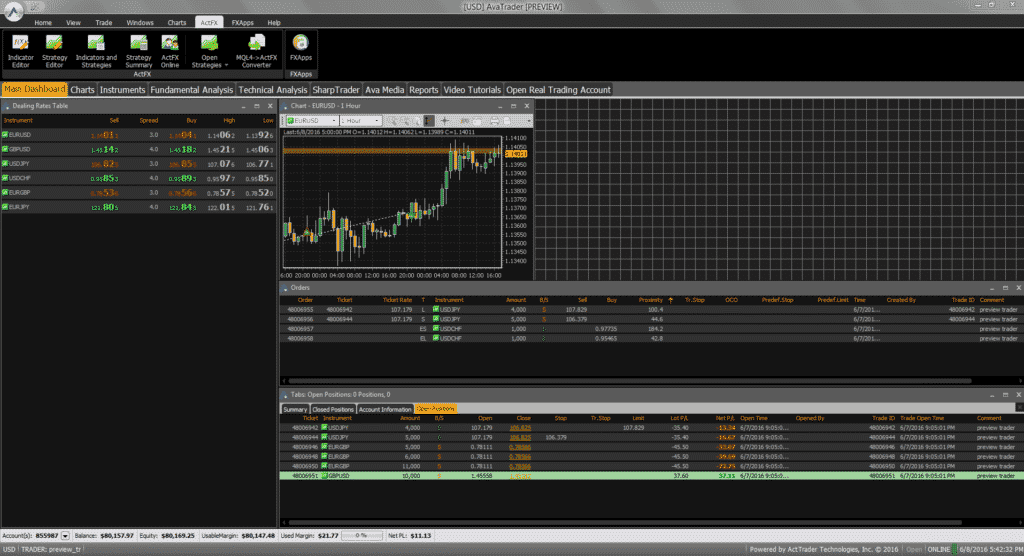 AvaTrade supports a wide variety of trading platforms. The brokers' proprietary client-side AvaTrader trading platform works on Windows XP, Vista and 7, and a Macintosh version is also available. Of course, all of them are very easy to download and install directly on your desktop or laptop computer.
The screenshot below shows the extensive functionality of AvaTrader, including technical and fundamental analysis, reports, tutorials and account management features.
Also, the AvaOptions Web platform and the MT4 WebTrader allow you to sign in to your AvaTrade account using any Internet browser without having to install it on your computer. Lastly, the AvaTradeGo app allows you to trade in an AvaTrade account using an iPad, iPhone or Android phone and/or tablet so you can manage and view your AvaTrade trading account while away from home. Read more about the AvaTradeGO app here.
In addition to its own AvaTrader trading platforms, AvaTrade nicely also supports the following trading platforms: Metatrader 4, Metatrader 5. DupliTrader, and ZuluTrade. For those already using MetaTrader, AvaTrade also offers their own version of this popular forex trading software to make your account installation easier.
---
2. Pepperstone Trading Platform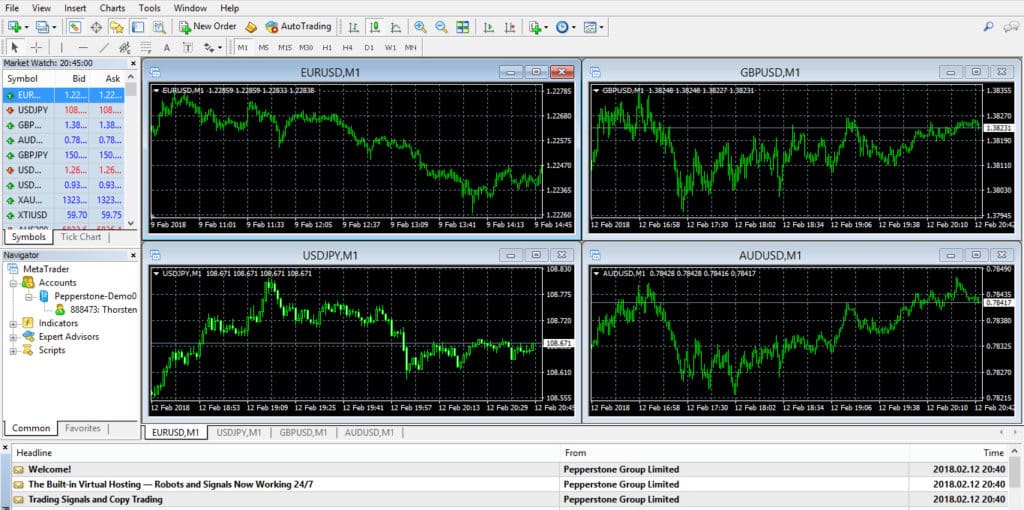 Pepperstone offer some 11 trading platforms to their users. MT4 is arguably the centerpiece of this offer. MT4 comes with all the bells and whistles one may expect from it, and yes, that includes support for EAs and VPS. The platform also features an impressive number of technical indicators, as well as one-click trading straight off the charts. MT4 is available in Windows- and Mac-based versions.
In addition to MT4, Pepperstone offers MT5 as well as an MT4-based web trader, which is indeed the easiest to access and to use. Despite its no-download nature, this web trader is surprisingly powerful and capable. It too offers access to technical indicators and various trading tools.
The trading platforms are all available to you on iPhone, iPad and Android versions.
cTrader comes in three versions as well: there's a downloadable, Windows-based version, a web trader, as well as a mobile platform.
---
3. eToro Trading Platform

eToro has designed an original financial trading platform that incorporates graphic trading scenarios depicted as a race between currencies or a tug of war. That platform is available as a downloadable program. The company also has a professional trading application called "Expert Mode", as well as a web-based trading platform called "WebTrader". A screenshot of the software can be viewed here.
eToro also offers customers a mobile app that can be downloaded from the Apple App Store for the iOS version and from Google Play for the Android version. Read more about eToro's excellent trading app here. The eToro platforms only allow you to trade in U.S. Dollars because a unified currency is required for transparency purposes on their global network.
The eToro trading platform is great for beginners both as it is really easy to start trading with and also because of its Copy Trading. Copy Trading is the bread and butter of the operation. At the center of the scheme stands the Copy People screen, which offers you several ways to locate traders who match your needs/trading style. The Popular Investor section is the display case of the Popular Investor program. Through this program, the broker rewards traders who are copied, thus offering them another way to monetize their trading skills. Everyone can become a Popular Investor, including you.
The Social Newsfeed seems to be the pride of the eToro platform. Through it, you as a trader can interact, open discussions, follow the moves of your peers, etc.
Notifications are also fed to you on the web platform as well as mobile. Every time a followed trader makes a move or posts something, you as the follower will be notified.
---
4. Plus500 Trading Platform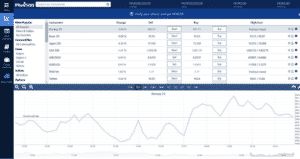 The trading platforms offered by Plus500 are very simple to operate and seem especially suitable for those interested in dealing in multiple markets. From one single screen, traders can obtain quotes in real-time for any of these asset markets and can execute transactions as well.
The Plus500 trading platform is available in a desktop version called Windows Trader and a web-based version called Web-Trader. In addition, a popular mobile version of the Plus500 platform is available that works on Apple devices like the iPhone, iPad, iPod Touch and Apple Watch. Plus500 apps also exist for mobile devices using the Android and Windows Phone operating systems. Read more about the Plus500 mobile trading app here.
The screenshot shown below displays the functionality of the Plus500 CFD trading platform, which includes trade execution, market pricing overview, a basic chart, position and account balance reports. The platform also has fund management capabilities, which give you as a trader the ability to make deposits and withdrawals from your trading account.
In addition to being able to watch various markets and execute trades, Plus500's trading platform lets traders easily review past transactions and keep track of current positions. The software also includes a rather basic charting facility with multiple time periods available. Unfortunately, only one chart can be displayed at a time since the system does not support the simultaneous display of multiple charts.
In addition to the functionality provided by offering different versions of the Plus500 trading platform, the broker has also made some nice extra tools available for you as a trader.
One such tool is the Economic Calendar and the platform also offers a Trade Alerts service, as well as a Trader's Guide.
Nicely there are also several tools available for risk management. Plus500 supports Guaranteed Stops and Trailing Stops, as well as Close at Profit and Close at Loss rates. For your convenience, these tools and their peculiarities are thoroughly explained at the broker's website.
---
5. FXTM Trading Platform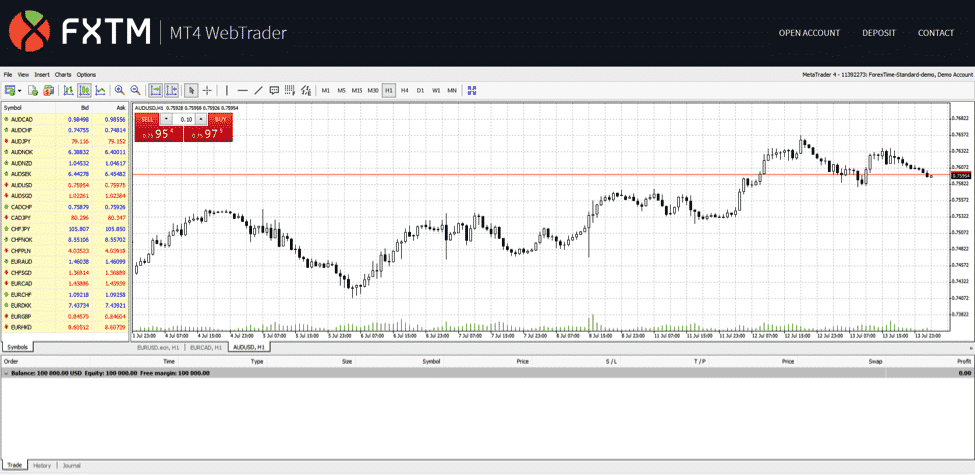 In addition to offering the option of using MT4 or MT5 with your FXTM trading account, FXTM offers customers their proprietary FXTM MT4 WebTrader platform. This web based platform requires no download and can be accessed directly from any browser. The WebTrader platform supports all operating systems and has a simple to use interface available translated into 16 different languages.
In addition to one click trading, which allows a trader to make a transaction with a single mouse click, the web platform offers nine chart time frames with trading available directly from the charts. The web platform, which is based on MT4, has all the advanced analysis tools and can be used in both a live account and a demo account.
The screenshot below shows FXTM's proprietary MT4 WebTrader page with real time market pricing, deal execution, and tools for technical and fundamental analysis.
FXTM now also provides clients with facilities to conduct copy trading on their series of MetaTrader trading platforms. With the copy trading service, FXTM traders can access a wide array of trading signals they can subscribe to. Once subscribed, every trade executed by the signal provider can be automatically copied. With the copy trading service, even novice traders can begin trading like pros.
---
6. MarketsX Trading Platform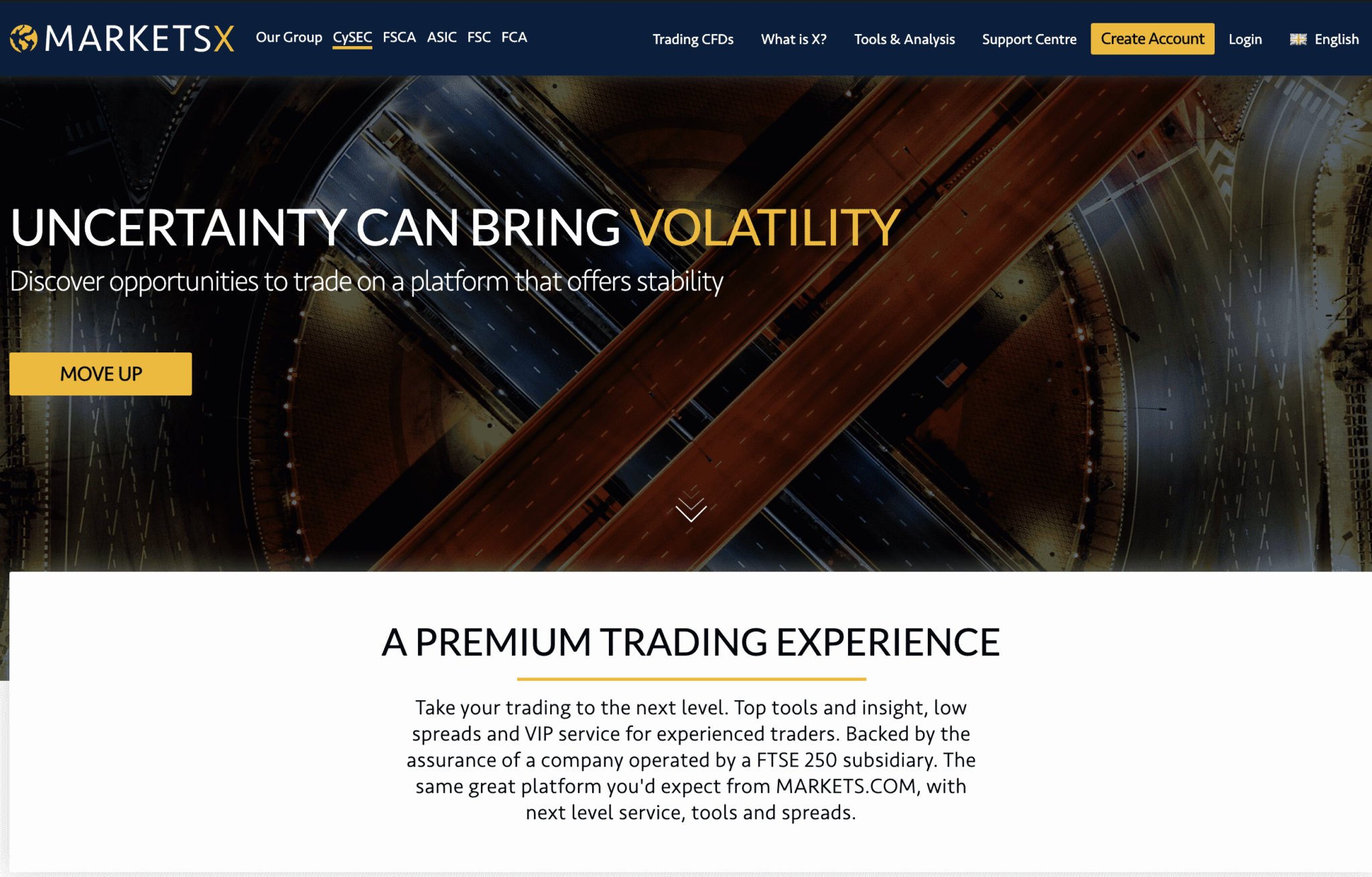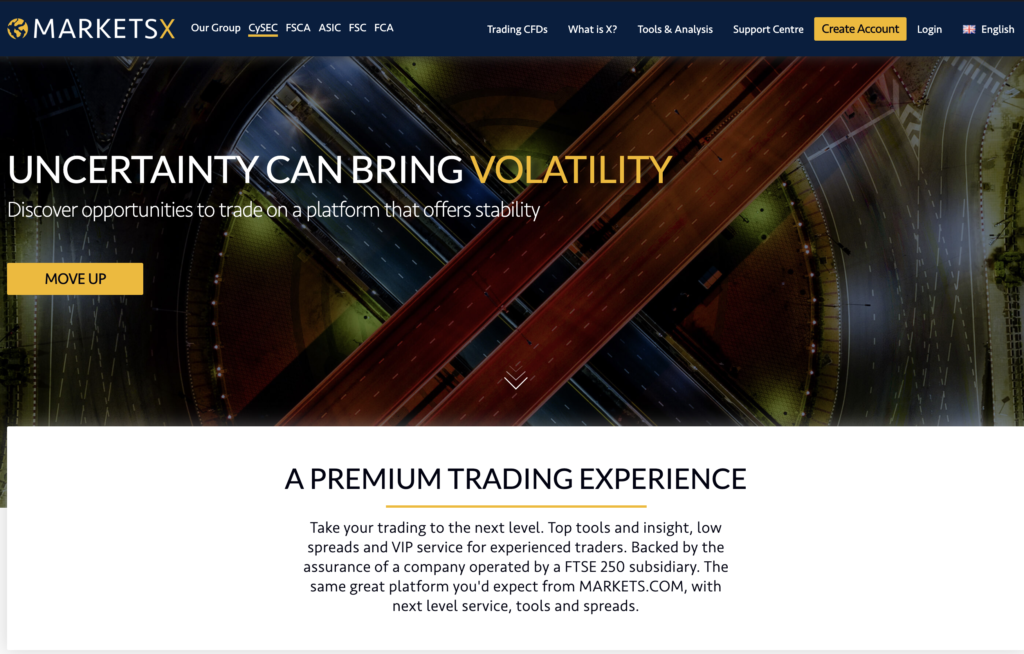 The go-to trading platform of MarketsX is a proprietary web trader. Besides being surprisingly powerful charting and analysis-wise, this platform is also available in mobile versions, for Android- as well as iOS-based devices.
Scores of technical indicators are included in the MarketsX package and there is a unique feature called a trading cube too. Real-time news feeds are also delivered for those keen on trading the fundamentals in combination with technical analysis.
MT4 is also part of the MarketsX platform offer. The world's most popular (and arguably: best) trading platform hardly needs an introduction. It offers superb charting and analysis, with scores of technical indicators pre-installed in the freely downloadable version. Traders are free to add additional indicators and those so inclined, can even code their own.
MT4's favorite feature is its support for EAs and for EA creation. EAs work best when coupled with a proper VPS service.
---
7. easyMarkets Trading Platform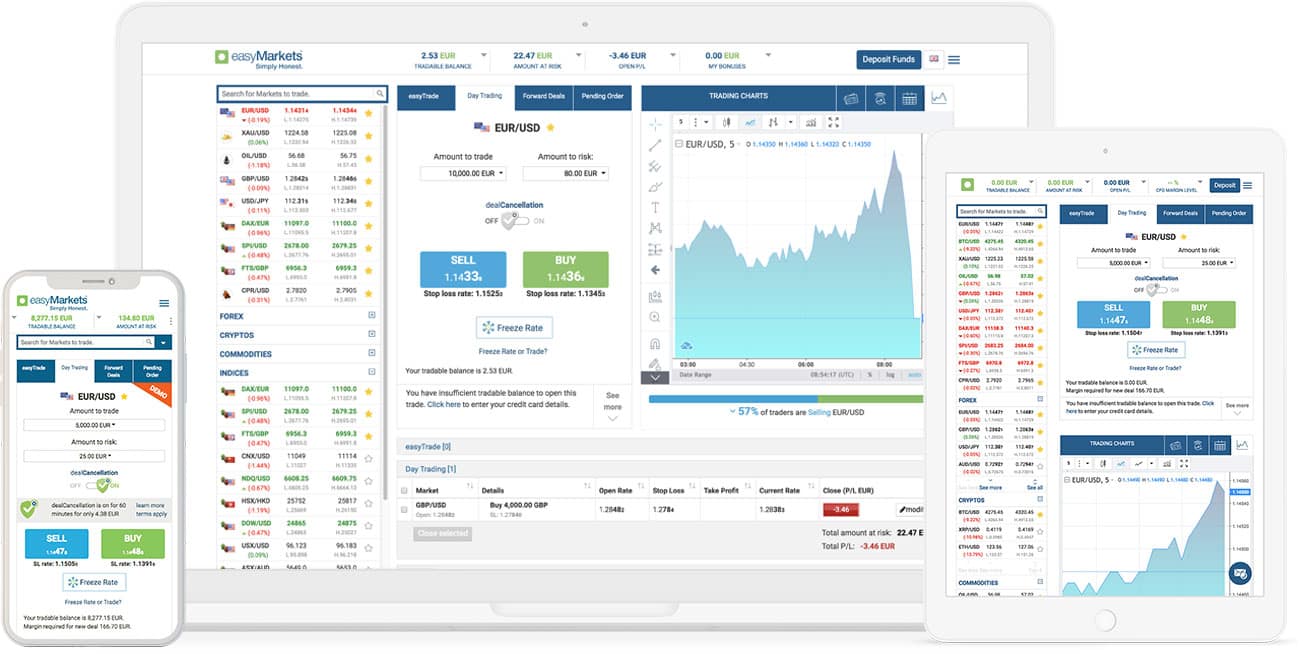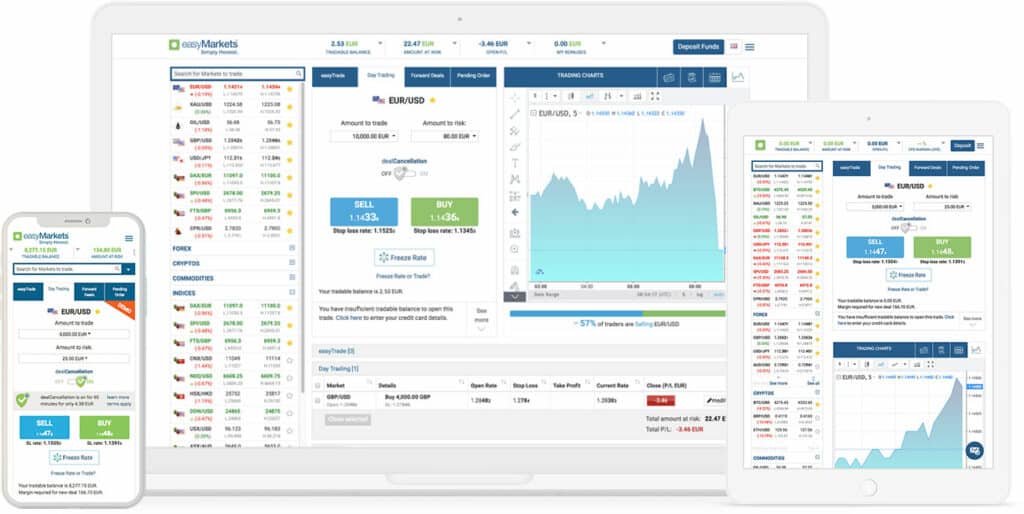 EasyMarkets offers a web based trading platform that allows traders to execute deals from just about any online computer in the world with a browser. In addition, the company offers an MT4 trading platform that has its usual extensive support for technical traders.
This platform gives traders access to quote for more than 200+ instruments, including forex, commodities, metals and indexes, all with online access 24/7 and without the need to download and install any software. One click trading is available from the platform's Market Explorer, which includes advance charting options, news, technical analysis and market sentiment, all on one screen.
The screenshot below illustrates easyMarket's trading platform that allows traders to execute deals in forex pairs, vanilla currency options, CFDs, commodities, precious metals and indices, as well as perform technical and fundamental analysis functions.
EasyMarkets' trading platform runs on Internet Explorer's Version 10 and above, FireFox, version 31 and above, Google Chrome version 31 and higher, Opera version 24 and above, Android version 4.1 and above, Google Chrome for Android version 37, and Safari version 7 and above. Non-supported browsers remain fully functional despite displaying some stylistic elements differently.
EasyMarkets users can unlock a third trading platform: easyTrade. easyTrade can be accessed from the EasyMarkets platform. In the top right corner, there is a Menu button. Hit that and a number of options will roll out, with easyTrade being at the bottom.
In addition to dealCancellation, the broker also offers a unique trading tool called Freeze Rate. This feature lets traders freeze the price they see, thus gaining a few seconds to place their trade. To those skilled enough, such a feature offers a great advantage.
---
Happy trading!
Please share all the comments you might have on these online trading platforms in the comment field below. Which is the best trading platform in Australia according to you? And would you say that the same platform is also best for beginners?
Please comment below